LOCATION:
Barli Development Institute for Rural Women (BDIRW), Indore, Madhya Pradesh, India
PROJECT TEAM:
Harvard University
PARTICULAR NEED:
BDIRW grants admission to students on a first-come, first-serve basis; admission closes once the 80 girl capacity is reached. There are hundreds of girls who heard about BDIRW and want to attend, but cannot due to capacity restrictions.
CUSTOMIZED SOLUTION:
Build an additional classroom, computer room, and dormitory to accommodate 50 more students in each class, raising the total class size to 130 students.
ENROLLMENT:
180 Students
PARTNERS:
A number of both national and international supporters, including UNEP Global 500 Forum, State Bank of Indore, and the Indian Institute of Management Indore.
PROJECT STATUS:
Complete
AREA OVERVIEW:
In the most rural parts of India, literacy rates are as low as 29%, and very few individuals have the opportunity to attend primary or secondary school. Only 38% of female Indian students in rural areas attend secondary school, compared to 50% of their male counterparts. Lack of basic educational facilities for girls in villages, gender-bias of parents favoring the male child, and early marriage of girls are just some of the dozens of reasons for low literacy and high drop-out rates for women in rural India.
SUSTAINABILITY PLAN:
BDIRW has existed for nearly three decades using innovative and successful sustainability measures. Many of their funds come from private donations and awards. Moreover, BDIRW institutes sustainability measures like growing their own food and selling student-made goods that cut everyday costs. To help fund the additional construction expenses, the Harvard Circle of Women Chapter applied for a number of grants devoted to increasing access to education for women.
Total Raised:
$76,000 (ongoing)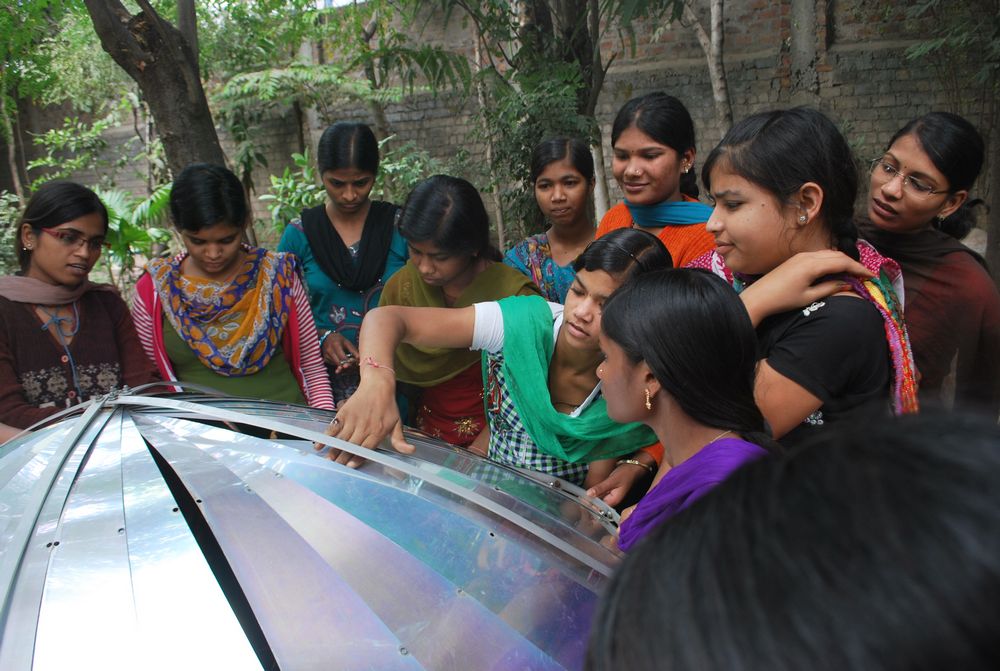 The Barli Development Institute for Rural Women (BDIRW) is dedicated to educating rural, village, and tribal women who have not had the opportunity to receive secondary education. The mission of BDIRW is to "facilitate the process of sustainable community development at the grassroots level by training rural women." The education program at the Institute is based on the idea that women are the central pillars of society; if women are educated, then the entire society is educated. BDIRW has educated more than 6600 women from over 600 villages, most of whom have returned to their villages and continued teaching. Each class is made up of 80 students, and BDIRW grants admission on a first come, first served basis. Given the popularity of the program, hundreds of girls who hear about BDIRW from past students are unable to attend due to capacity restrictions. By partnering with Circle of Women, BDIRW will be able to accommodate 50 additional students per class by building an additional classroom, computer room, and dormitory.
For more information about the Barli Institute, please visit http://www.barli.org/.