LOCATION:
Cumbum, India
PROJECT TEAM:
Georgetown University
PARTICULAR NEED:
Secondary school in a more central location. Currently secondary schools are too far for daily commuting
CUSTOMIZED SOLUTION:
Build a boarding house adjacent to the primary school
ENROLLMENT:
60 girls
AREA OVERVIEW:
There is a 47.8% female literacy rate in the region (CIA World Fact Book)
SUSTAINABILITY PLAN:
Exploring plan to harvest and sell coconuts to cover operating expenses
PARTNERS:
Rhema Partnership
PROJECT STATUS:
Construction completed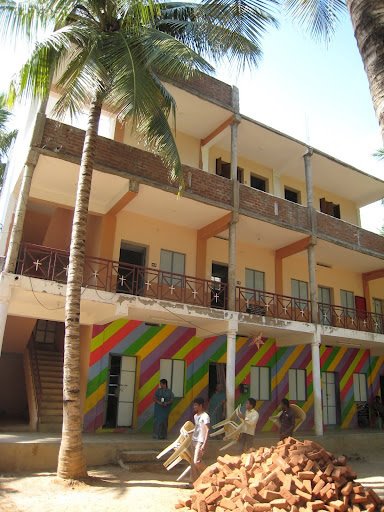 Cumbum, a city of 58,000, is the only community in the area large enough to support secondary schools, so students historically stay in weekday hostels to access schooling. However, in the past five years reports of sexual assault in these hostels have skyrocketed, and because of this, Tamil Nadu and other states have mandated that hostels allowing women must provide appropriate protection. As a result, upwards of 80% of the hostels that previously housed both male and female students have now closed their doors to females, forcing thousands of girls to forfeit their secondary education. Circle's boarding house provides a safe housing option.